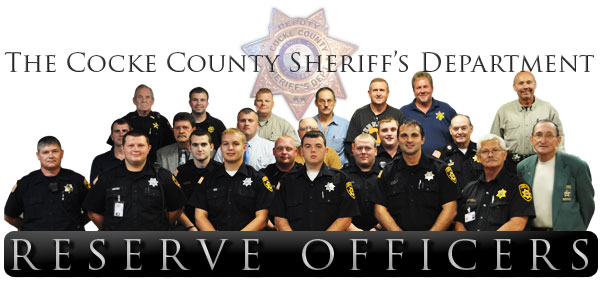 Cocke County Sheriff Department Reserve Officers are a group of volunteers who lend a helping hand to the citizens of Cocke County on a weekly and sometimes daily basis.
These officers may have gone unnoticed in the past, but are a major part of our criminal justice system, and play a huge role in the security of Cocke County citizens.
All volunteers may come from different walks of life.  We have firemen, corrections officers, professional welders, mechanics, and construction workers all joined together for one common goal….to make Cocke County a better place to live.
For more information on the reserve program, please contact Chuck Evans at chuck.evans@cockecountysd.com