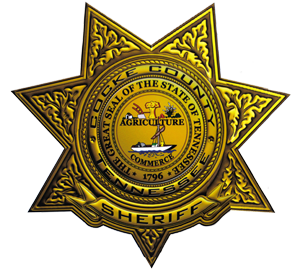 Thank you in advance for contacting the Cocke County Sheriff's Department! We are looking forward to hearing from you!
-Sheriff Armando Fontes
Please check our Frequently Asked Questions page as well, if you cannot find what you're looking for feel free to give us a call!
Address:
111 Court Avenue
Newport, TN 37821
Hours:
8:00 AM to 6:00 PM on Mondays, Tuesdays, and Thursdays.
8:00 AM to 4:00 PM on Wednesdays and Fridays.
Phone: (423) 623-6004
Fax: (423) 623-4523
Other important numbers:
Jail Annex: (423) 613-9128
Old Jail: (423) 623-6239
Central Dispatch: (423) 623-3064
District Attorney: (423) 623-1285